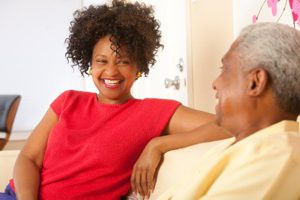 At The Fabula Center, we work with the raw material of stories and weave them into narratives that are life, and love affirming. For those who are living with grief, memories are connected together to create stories to honor ongoing connections, rather than insisting on separation from dead loved ones. We support and help people to find their way moving forward, with the love and stories of their loved one along side of them, inspiring and guiding to put one foot in front of the other.
Services
The Fabula Center, provides a variety of services to those who are living with grief and to professionals who work with those who are dying or grieving.
For clinicians all over the world. Supervision can improve your counseling skills while expanding thinking to more effectively address the needs of your clients. Supervision sessions can either stand alone or be added to build upon training sessions. This can help support and hone your counseling skills, enhancing new ideas and practice skills. Supervision can be offered electronically to people all over the world.
People who are experiencing life changes, may benefit from private conversations. Often this can be beneficial when you are facing the death of a loved one or perhaps if you are living with grief. Private conversations can also be helpful for reasons other than death and loss. It may be that you are struggling with school or your work, or feeling overwhelmed with life, or perhaps finding yourself uncertain about a relationship. All of these reasons are good to explore during consultations, and to help develop more resources for peaceful living and contentment.Conversations can be arranged to be face to face or electronically.
Learning new ways to think about death and grief can be both exciting and challenging. Participating in intensive three-day or five-day training blocks can become a foundation for new directions in your practice.
Conferences and Presentations
Lorraine is available to present both workshops and presentations at conferences around the world. Contact her directly to arrange speaking opportunities.
Schedule Your Appointment Today
About the Fabula Center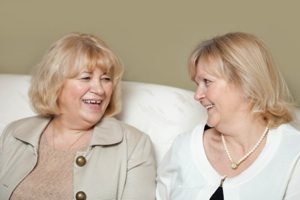 When someone we love dies, it can be so very painful. We are left wondering how to make sense of the hole death leaves behind. Everything shifts and often it feels like life does not make sense. We are left with memories and a yearning to share them, but we don't know the direction to turn and who to speak with. The footing under our feet feels shaky.
When a person dies, the remnants of their stories can swirl by, wafting into invisible crevices swallowed up by the pain of grief. These precious stories of love and the time we shared together fall by the wayside unless carefully cultivated towards a life-giving and sustained narrative. Growing stories of love and connection helps us to find footing again when everything is changing around us.
Focusing on grief and redefining the way in which loving memories are continued after a person dies is an emerging practice in psychology. For the last hundred years, grief has been thought of in terms of the need to let go, to say goodbye, to reject ongoing relationship with the dead. Conventional grief psychology has emphasized an emotional severing of the relationship between the deceased and the bereaved that may often inflame, rather than ameliorate, the experience of loss. The problem of yearning and distress rests not in the bereaved person, but rather, in outdated thinking that produce this kind of reality for those who seek meaning and connection following the death of a loved one. Grief counseling should help people find sources of comfort and strength rather than magnify what is already painful enough.
In recent years there has been a re-discovery of the bonds between the dead and the living, but these bonds need to be articulated in a form of conversation that generates forms of living. Teaching these forms of conversational practice are what The Fabula Center is dedicated to.